The Vietnam Digital Transformation Awards 2019 has occurred in the afternoon of September 6, 2019 at the Opera House in Hanoi, an award organized by the Vietnam Digital Communications Association (VDCA) with Sponsorship of Ministry of Information and Communications; VTV24 – Vietnam Television and ICT Development Cooperation Center collaborated to implement.
At the event, 50 units with excellent products and solutions were awarded Vietnam Digital Transformation 2019 in 4 different categories. In the category of "Typical products, services, digital technology solutions", VAIS was honored to be selected by the Jury to award the product "Converting Vietnamese speech to text: Origin – STT " along with 21 other units.
This event is to honor individuals and organizations which have products, achievements in the development and application of digital technology to transform the operating model, contributing to the promotion of digital transformation and the development of digital economy. These will make Vietnam become a stronger country in information and communication technology. The award is also a connection between the units developing digital technology solutions and those who want to apply technology to the model of governance, management and production in all economic areas of Vietnam.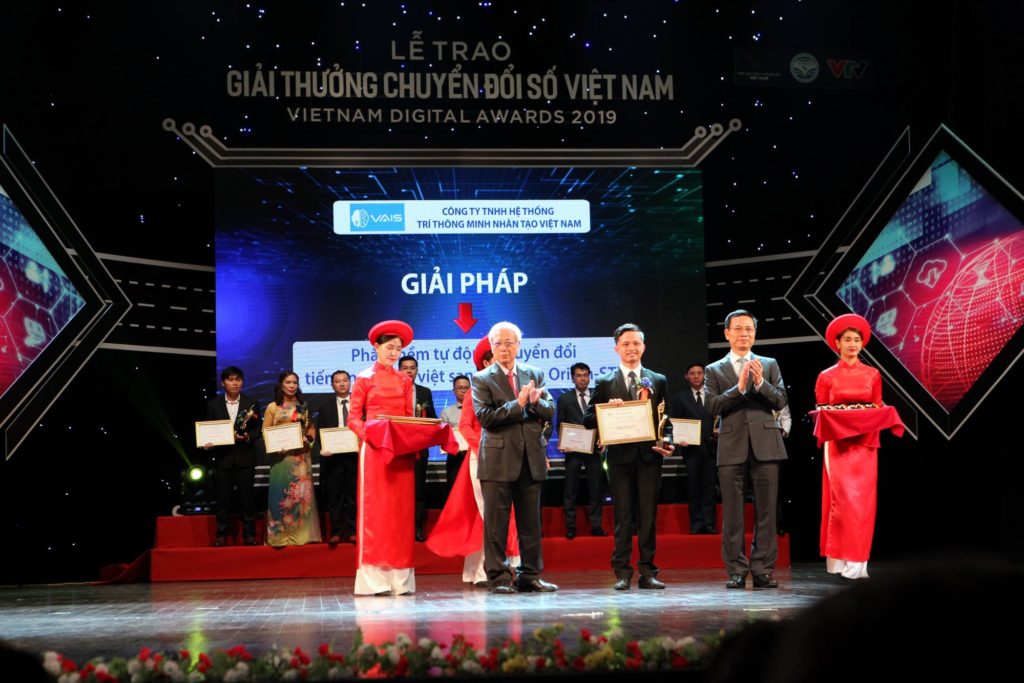 Mr. Do Quoc Truong – VAIS CTO received Vietnam Digital Award 2019.