On November 2, VAIS participated in the VietAI Summit 2019, an annual event in the field of artificial intelligence technology and robotics in Vietnam. This year, the event is themed "AI for the Future", announcing new discoveries and contributions of AI technology in many fields such as biomedical, robotics and communication.
Mr. Do Quoc Truong – VAIS CTO shared about the topic "Large scale Speech Transcription and Face swapping". At the same time, Mr. Truong also showed the live demonstration of the product "Automatic Transcription Solution", application of Artificial Intelligence of VAIS and received much attention from the guests attending the program.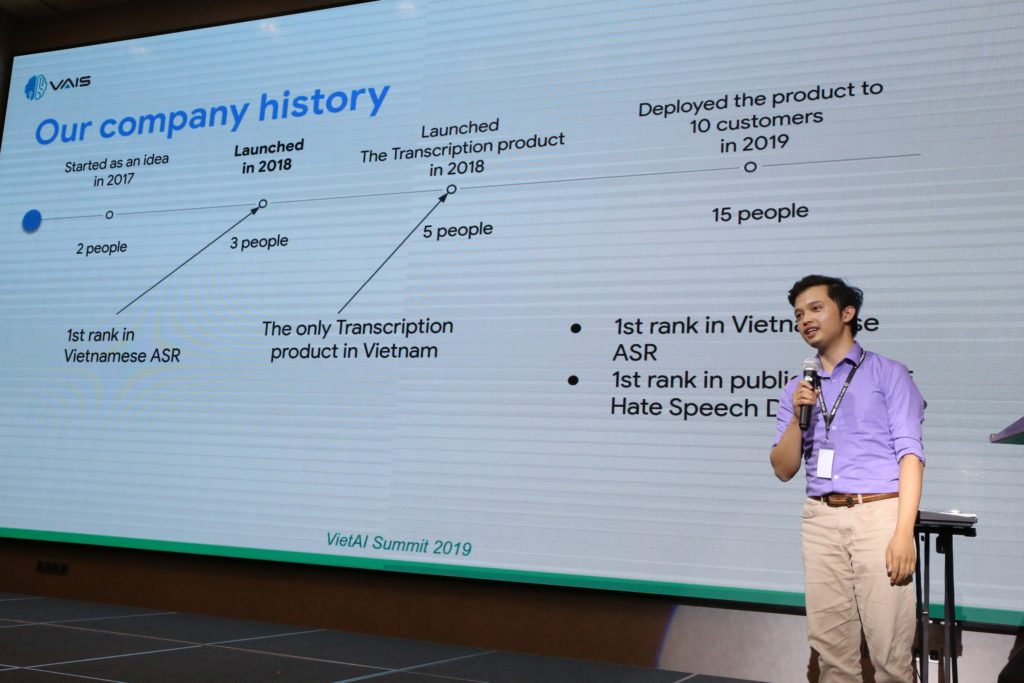 Artificial intelligence (AI) and its application are being mentioned more and more in Vietnam, therefore VAIS always wants to develop constantly to bring our solutions and products to everyone.